MORNING BREW Q&A
- By Michael K2SHF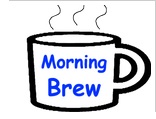 Thank you to all who checked in to the Morning Brew last week. People are always thanking us for running the net, which is very nice and we appreciate the recognition. However, without you guys checking in with us on a regular basis, we wouldn't have a net. So, I say thank YOU from the bottom of my heart.

We asked the following questions this past week. As always, only answers with a tally of 2 or more were included below. Thank you to Derby Dan for tallying the results.
What is your favorite automotive accessory?
Heated Seats [8] - Cruise Control [8] - Air Conditioning [6] - Ham Radio [6]
Remote Start [6] - Climate Control [2]
Do you have anything that you consider "Lucky"? (dollar bill, rabbit's foot, number, shirt, etc)
None [34] - God [6] - Wife [6] - Dollar Bill [4] - Shirt [3] - Life [2]
Do you ever take naps?
Yes [63] - No [17]
Do you plan on attending HamCation in Orlando next month?
No [52] - Yes [14] - Maybe [8]
---
THIS WEEK'S BIRTHDAYS

The following hams are celebrating a birthday this week. Happy Birthday to you both!

NC5R, Robert of College Station, TX - Monday, January 10th
KO4LNW, George of Elkmont, AL - Friday, January 14th


---

MY QUIRKS - By Bob KB3SNM

Have you heard aaah, aaah uuuum, and aaah, you-know, aaaaah you-know and any combination or iteration of all of these? Take a breath. Why do we have to make a noise? Just recently I heard a user say, "you-know ahhh andummmm ahhh don't you-know" all before telling the person what they already knew. If you understand that I know, why are you telling me that?

---
ECR MEET & GREET AT HAMCATION - By Michael K2SHF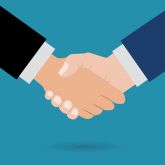 HamCation will be here in just over a month. It takes place in Orlando, FL from Friday February 11 through Sunday February 13. The East Coast Reflector is having a Meet & Greet on Saturday, February 12th at 10:15AM in the Pavillion Room CS-IV. Check out the HamCation website for more information on the hamfest. We hope as many of you as possible can join us!


---

THE K2IV NODE IN SYRACUSE, NY - By Kevin K2IV

The basics: the radio is an Icom IC-22S, first generation synthesized 2 meter FM mobile radio, late '70s era. It's diode programmable, 22 channels. There are actually 23 columns on the diode matrix board, so I added a pair of 4 pole PCB switches with diodes for a programmable channel, no need to solder or unsolder diodes on that channel! The radio is connected to a Diamond X-50 antenna on my roof. Transmitter is running about 1.5 watts out. Perfect for the neighborhood, actually a solid range of a couple miles …

I've been using Raspberry Pi micro computers for several years. This was the easiest part of the node. I used the HAMVOIP software on a Pi 3B. I am looking at the Allstar Link software too, mainly as that uses a different operating system software. I'm trying to make an external USB WiFi adapter work so I can make the Pi 3 connect on the 5 GHz WiFi band. Neither OS has the drivers for the adapter I have, so it's a new experience! This isn't Windows, that's for sure!

I tinkered with a sound fob for the radio interface. That got complicated by the lack of CTCSS decode on the Icom, so I opted to build one of W3KKC interface boards, the RA-35. Took about an hour to build. Flexible, lots of options. Reusable for different radios. Something like $45.

I solved the CTCSS decode problem by going back to W3KKC for his CT-30 kit. I liked this option as it interfaces directly to the RA-35 and was flexible. The only issue I ran into recently was overdriving the IC with a too high audio level. It was causing random false positives that kept triggering the interface and kerchunking the whole ECR network. I will add a resistor divider to lower the input audio level to the CT-30 decoder in the next week or so. Using a higher frequency tone has resolved that problem temporarily.


[Here] are a couple of pics. First is the radio, interface box, Pi and power supply. They all sit on the chassis that contains the Hamtronics controller boards for the repeater Randy and I had on top of the main downtown building in Syracuse. Haven't decided what to do with this, a future decision!

Second is a peek inside the interface box showing the 2 kit boards and a small pcb with some extra components that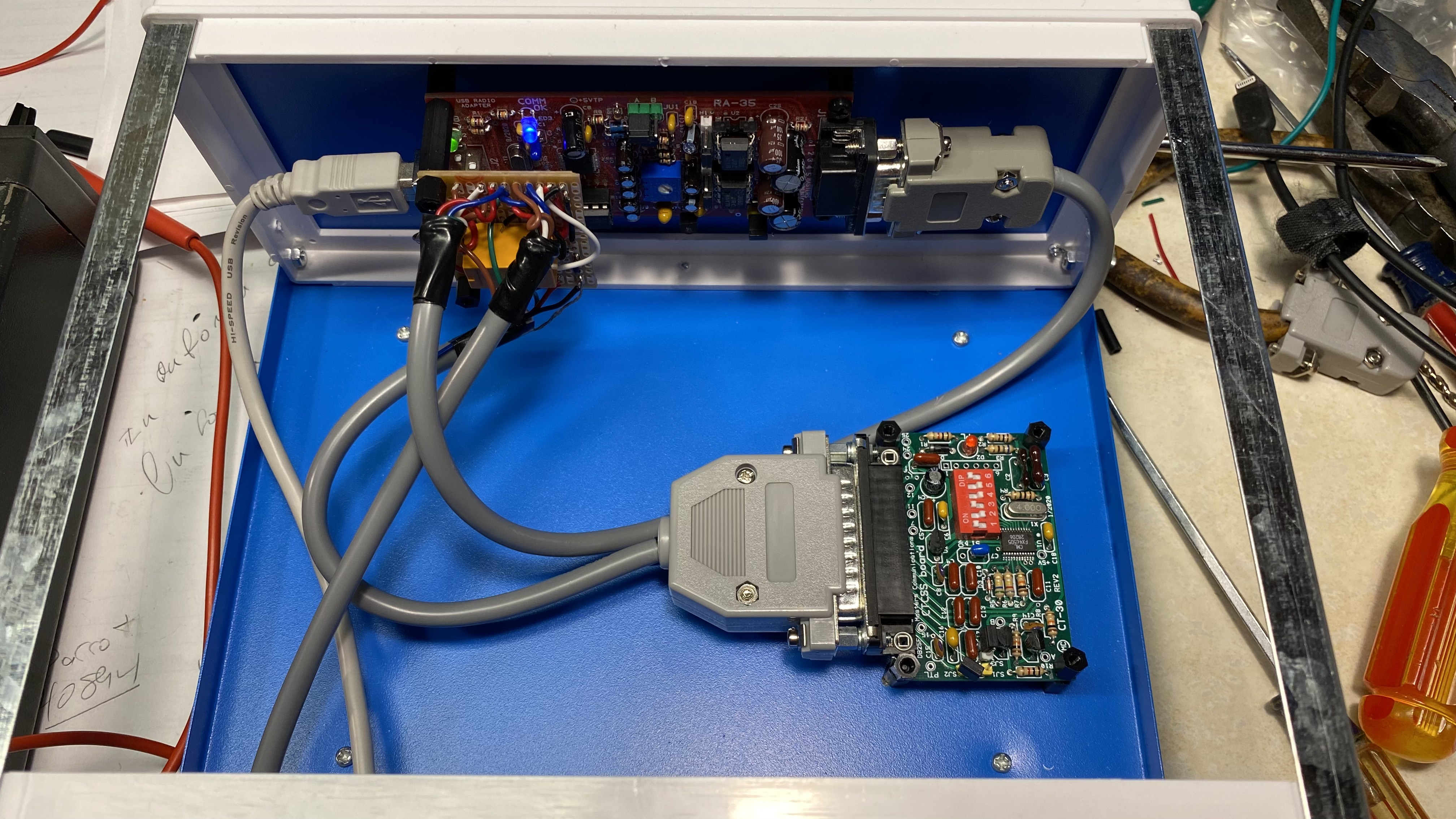 help make the inter-connections between the radio and the 2 kit boards.

The links on the ECR web page and the hamvoip.org web site were huge in helping me get started. [...] the [...] admins answered other questions I had, that was a whole lot of help. It's been a fun experience and project!

Anyway, that's my VHF node.


---

YACHT YOUTH NET ON THE ECR - By Michael K2SHF

On Wednesdays from now on, we will be bridging the ECR to the YACHT Youth Net. YACHT stands for Young Amateurs Communications Ham Team. We've bridged two nets to the ECR as a trial run last month, and the response from our users was positive. Youth (age 23 and under) and adults with 3rd party youth with them are welcome to check into the net. Adults with no youth present are kindly asked to standby to help us keep the duration of the net to a reasonable amount of time.


---

ALLSTAR TECH OCCASIONAL NOTES - VOLUME 2 - By Pres W2PW

Let's talk about radio checks.

A common question on the reflector is "can I get a radio check"?
What do you really mean?
Do you just want to chat? (then please say "W1ABC mobile, listening") (once!) (if someone doesn't answer you, they're not going to answer you 30 seconds later)
Do you REALLY want your radio to be checked? That's impossible to do without instruments, at your place.
You probably really mean "can you hear me now?" Then please say "W1ABC mobile, listening" (once, maybe again in a minute if no results).

On the other hand, perhaps you just improved your antenna and want to see how your audio sounds. STOP! Let's go back to radio theory. Your FM RF signal has literally NOTHING to do with your audio. Nothing. You could have a 100% D.F.Q. (dead-full-quieting) signal, and yet still have almost no audio level. Or, perhaps you could have a signal that's somewhat noisy and weak, but if the audio is good, you can still communicate. It's annoying, but doable. This isn't AM or SSB, folks. On FM/PM, the audio and the RF are only coincidentally related. If you can barely hear someone's audio, please don't suggest they go to high power. It's not going to help.

Finally, the only radio path you are concerned with is from you to the node you're talking though. It makes absolutely no sense to report to another station that you're hearing them "S9 + a million" because that's only how you are hearing the node through which YOU are listening to the reflector. What makes even less sense is to have multiple stations around the country or the world piping in and saying "You're sounding good here in Gresham, OR... You're also sounding good here in Memphis, TN... And you're sounding good here in the Laaaaaaaaaaand of Enchantment... Also, you're sounding good here in..." Folks, each and everyone on the reflector is hearing the exact same signal. If the report is good to one it will be good to everyone equally.

So, please, less checkin' and more chattin' in 2022!

-Pres W2PW


---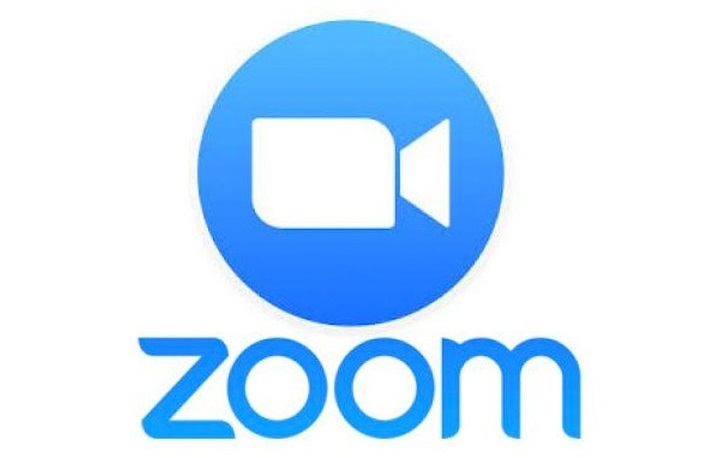 UPCOMING ZOOM ROOM PRESENTATION

This Thursday, January 13th at 8PM Eastern Time, we are having a presentation on the NanoVNA Antenna Analyzer presented by John, K2IZ. Following the presentation we will have the usual Q&A session. Please join us at http://bit.ly/ecrdaily

---

EXTRA CLASS LICENSING COURSE ON ZOOM

Thursday, January 20 through Thursday, March 31, weekly in 11 'LIVE' sessions.
Sessions will start at 6:30 PM ET and runs for 3 hours.
These are the classes sponsored by the National Electronics Museum.
Those wishing to sign up should Email: roland.anders(at)comcast(dot)net
Don't wait to get your Extra Class and work more Ham Bands.


---
CONTEST CORNER - By Tom KE3GK
The bands are quiet, nothing heard up and down the bands for days. Then, all of the sudden, on a quiet and lonely Friday evening, the bands explode with some kind of SSB chatter. Every band, on the lower part of each band in the phone section. It's crazy, voices everywhere. What is this all about? Has the bands suddenly opened where just before, the bands were like a ghost town.
CQ TEST KE3GK
K2EJ
K2EJ 59 MIKE DELTA
THANK YOU, 59 MIKE DELTA,
THANK YOU QRZ KE3GK
This is called a contest, and the above is a typical exchange. In this case, a SSB contest, usually world-wide with up to 50,000 or more operators joining in the frenzy.
Let the contest begin!
For the next 24-48 hours (about 2 days) the phone part of each band will see heavy activity, if that particular band is open. A normal 'rag chew' in SSB will be almost impossible during the contest weekend because the contesters, striving to reach their goals, which is usually accumulating many contacts, as quickly as possible, take over the bands.
Contesting is an exhaustive subject with many things involved, with many types of contests going on, every month, almost every day, somewhere in the world. CW, RTTY, VHF, SSB, FT8 etc. So, let's start with an introduction to contesting by watching this youtube video.
https://www.youtube.com/watch?v=nmrfPkQfSVc
Next time we will dig a little more into the world of contesting.
Tom KE3GK
---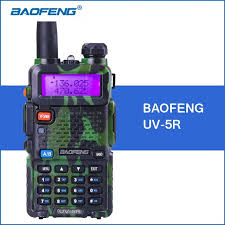 CHINESE TERMINOLOGY, USE CAUTION - By Henry WB4IVB
The electronic markets are being flooded with products manufactured in
China. This has enabled many items from radios to discrete circuit components to be purchased at very reasonable prices. One such item is the Baofeng radios which has enabled many hams to get on the air with a quality radio without spending a lot of money. Quality being defined as: Value Versus Cost.
If you have read this far, perhaps you think this article is about Baofeng radios, it is not.
I want to address the "terminology" that is being intertwined in product descriptions
on Chinese products. Call it "Lost in Translation" or whatever.
I recently listened to a conversation on the ECR, and "Duplexers" were being discussed.
Being an Old RF Guy, my ears perked up. Then the next two comments were, "Do you think
there is any loss when using a duplexer?"........Reply....."No, I don't see why there would be."
Well, of course there is going to be loss when a duplexer is used on a repeater antenna system,
I was thinking to myself. So, I could not resist making a comment to the two gentlemen. Turns
out they were discussing a device that allows two Baofeng radios to be connected and form
a crossband repeater. This device would be more accurately called a "Controller", not a duplexer.
I did a little Googling, and there are many of these devices being sold on eBay, Amazon, ect.
Many, but not all, are in fact being labeled as a "Duplexer". What is disappointing is this type
of "lost translation terminology" is infecting our new generation of hams with misunderstanding
and confusion.
Henry
WB4IVB
---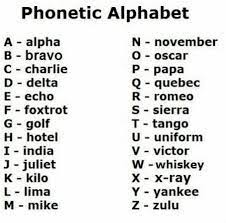 PHONETICS - By Luke M3NMW

Hello fellow hams,

Firstly I would like to wish you all a very Happy and Healthy 2022.

One thing that makes the hair on the back of my neck stand up is when people do not use the proper phonetics when saying their own or other people's callsigns.

An example of this for my own callsign at random is Mexico Three Nancy Mexico Winter. This is so confusing for hams that know the phonetic alphabet because you are just making it up as you go along. The proper phonetics are Mike Three November Mike Whiskey. Yes, this is a challenging callsign, hence the easier way of remembering it... Not Many Women (NMW). However you should use the proper phonetic alphabet, which you can easily find online to print and put up in your shacks.

So please use proper phonetics.

73, Luke M3NMW

---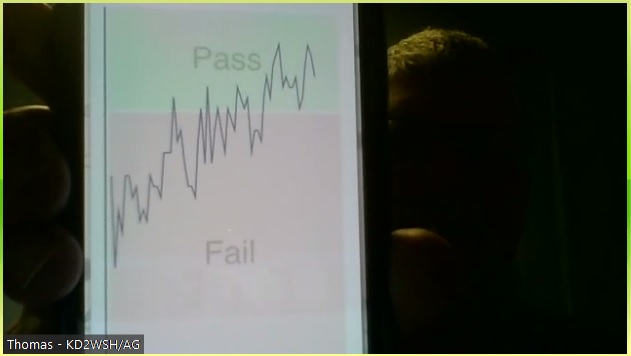 UPGRADE TO GENERAL
By Michael K2SHF

Congratulations to Thomas, KD2WSH, for passing his test and upgrading his license to General class on the 8th of January. Thomas studied for two months using the app called HRE (Ham Radio Exam)
.
As his practice tests started resulting in consistent passing scores, he felt confident enough to schedule his exam. Now, Thomas is busy researching what HF rig and antenna he wants to buy. Way to go, Thomas!
---

As always, we need articles for the newsletter. If you see one, please send the URL to k2shf(at)arrl(dot)net. And if you feel like writing one related to ham radio or technology, we'd be happy to publish it right here on the ECR Newsletter. A tremendous thank you goes out to all of you who have submitted URLs and articles of your own. This week's newsletter is full of articles written by our readers. The level of participation by you guys has surpassed my expectations! We, at the ECR, really do have the best hams out there. 73 de Michael K2SHF.

FACILITATORS




Dick WB2JPQ




Henry WB4IVB




Emil WA2UPK




Bob KB3SNM




Tony W2KJV




Kevin VE3BZ




Paul W4END




David KB4FXC




Kevin KE7K




Joe KO4FRR




Mike K2CMT




Michael K2SHF




Steven K2EJ




Keynon KB5GLC




ECR ACCESS




IRLP 9050




AllStar 27339, 45192, 45225




Echolink 57780, 375103




DMR Brandmeister 3129973




DMR TGIF 9050




System Fusion 44444, 92805




DStar coming soon!




HamShack Hotline 94049





NETS




Tech Net




Tuesdays 8PM ET




Morning Brew


Mon-Fri 7AM ET
YACHT Youth Net
Wednesdays 8PM ET


WEBPAGE




http://eastcoastreflector.com





ZOOM ROOM




Open 24/7. All are welcome!




ID: 83929643320




Password: 193414




http://bit.ly/ecrdaily





MERCH SHOP




http://bit.ly/ecrshop





TECH NET LOG




http://bit.ly/ecrtechnet



YOUTUBE CHANNEL
http://bit.ly/ecrYouTube

Copyright 2022 East Coast Reflector
All Rights Reserved