MORNING BREW Q&A
- By Michael K2SHF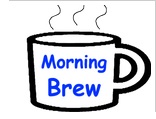 Thank you to all who checked in to the Morning Brew last week.

We asked the following questions. As always, only answers with a tally of 2 or more were included below. Thank you to Derby Dan for entering the data in real-time as well as tallying the results after each net.

If you were going to a local ham fest, what would you be hoping to find there?
HF Setup [10] | New Amp [5] | Comradery [4] | Dual Band Radio [4] | Low Price Deals [4]
An HT [3] | Dummy Load and Wattmeter [2] | A Tower [2]

What is your favorite flavor lollipop?
Cherry [17] | Grape [13] | Root Beer [6] | Orange [6] | Chocolate [4] | Butterscotch [3]
Raspberry [2]

Do you use a manual or electric toothbrush?
Manual [44] | Electric [21] | Both [6]

What is your favorite morning juice?
Orange [39] | Apple [12] | Grapefruit [9] | Cranberry [7] | V8 [5] | Tomato [3] | Grape [2]

What was the make and model of your first car?
VW Beetle [5] | Ford Pinto [4] | Chevy Impala [3] | AMC Rambler [2] - Chevy Chevelle [2]
Chevy Camaro [2] | Chevy Nova [2] | Dodge Dart [2]
What was your favorite toy as a kid?
Tonka Trucks [10] | Legos [8] | Erector Set [6] | Bicycle [5] | Hot Wheels [5] | Trains [5]
Action Figures [4] | Walkie Talkies [4] | BB Gun [4] | Matchbox Cars [3] | Lincoln Logs [2]
Radio [2] |Toy Gun [2]
---
ECR BIRTHDAYS

The following hams are celebrating a birthday this week. Happy Birthday!

VE4CRN, Mark of Manitoba, Canada - Thursday, February 3rd
K9CWM, Charlie of Pleasant Lake, IN - Saturday, February 5th
N6ETA, Pete of Tucson, AZ - Sunday, February 6th
KO4RNM, Scott of New Market, AL - Sunday, February 6th

---
ECR MEET & GREET AT HAMCATION - By Michael K2SHF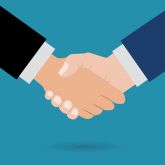 HamCation will be here next week. It takes place in Orlando, FL from Friday February 11 through Sunday February 13. The East Coast Reflector is having a Meet & Greet on Saturday, February 12th at 10:15AM in the Pavillion Room CS-IV. Check out the HamCation website for more information on the hamfest. We hope as many of you as possible can join us!


---

CONTEST CORNER PART 2 - By Tom KE3GK

In the last article we touched the tip of the iceberg of ham radio contesting.

With this article we will look at the WHAT, WHY, RULES and TYPES OF CONTESTING.

WHAT IS HAM RADIO CONTESTING and WHY DO HAMS DO IT?

Ham Radio contesting is a radio sport in which hams take part in a competition to score as much as they can to secure a winning position. In this competition, a ham radio operator has to contact other amateur radio stations within a given time scale. Also, the information that a ham operator must exchange with the other amateur radio stations is specified based on the contest. There are several types of ham radio contests that are governed by some rules, and the ham radio operator has to follow those rules to secure the winning position. So far, there is no international body or government organization to sponsor this sport. Despite this fact, it is a popular contest among hams across the world. Also, hams have to obey all rules of the contests that are set by the amateur radio regulations of their country.

CONTESTING RULES FOR HAMS

Depending upon on the contest, the rules of ham radio contesting may vary. While different contests have different rules, listed below are some of the common rules for every contest:
- Contesting can be done with some selected bands only
- Mode of communication is always declared before the contest starts
- Contest always takes place on selected dates between a specified time period
- Information exchange is must when contact other amateur radio stations
- Exchanged information must be logged
- Hams can exchange only the information that has been set as per the contest

WHY HAMS PARTICIPATE IN CONTESTING?

Contesting is a popular radio activity among hams, since 1920. Hams take part in contesting for several reasons. Some hams (experience hams) have fond of contacting amateur radio stations in other countries. They do it as a hobby. On the other hand, some hams participate in contesting to improve their message handling skills and communication skills over a ham radio. As different contests have different rules, taking part in a contest gives hams enough exposure to different amateur radio bands, frequency, etc.

DIFFERENT TYPES OF HAM RADIO CONTESTING

Despite the fact that there are no professional radio contests that are governed by a government organization, there are several radio clubs, magazines, and amateur radio societies that arrange different types of contests for hams. The sponsor of the contest also sets some rules that every participant has to follow. A contest can last from a few hours to two days depending upon the contest duration set by the sponsor. Moreover, these contests usually happen on weekends or weeknight evenings. Let us have a look at some of the popular ham radio contesting types:

European HF Championship
This contest allows hams to contact amateur radio stations in a particular part of the world. The location is usually within Europe. As it is an HF contest, the radio bands allowed for it are 160 meter, 80 Meter, 40 Meter, 20 Meter, 15 Meter, and 10 Meter.

CQ World Wide DX Contest
This contest provides hams the possibility to contact other amateur radio stations across the planet. It is the most popular contest, as every year thousands of hams and radio stations participate in this contest.

Japan International DX Contest
As the name of this contest says, it restricts hams to contact radio stations that are out of Japan.

Maine 2 Meter FM Simplex Challenge
This is one of the best contests for new hams. It provides new hams who are licensed to participate in the contest for the first time. Entry category can be a handheld radio to a well-managed radio station.

RTTY Roundup
In this contest, hams have to contact worldwide amateur radio stations to exchange QSO information using digital modes, such as Baudot RTTY, ASCII, PSK63, AMTOR, PSK31, and Packet on 80, 40, 20, 15, and 10 meter bands.

IARU HF Championship
In this contest, hams have to contact IARU member society HQ stations using the 160, 80, 40, 20, 15 and 10 meter bands. In fact, hams can contact any worldwide amateur station, but the focus should be on IARU member society HQ stations.

Rookie Roundup
It is a six-hour contest, which is arranged three times in a year. It is arranged in April, August, and December every year. Hams who are licensed three years or less can take part in this contest.

Like these above listed contests, there are many more contests that are arranged every year by different sponsors.

Next time we will dig a little more into the world of contesting. There is a lot to cover.

Tom KE3GK


---

ECR PETS

Do you have any pets that help you make contacts on the air? We want to see pictures of them! Send an email to k2shf(at)arrl(dot)net with your pet pictures, their names, and any other information you think the readers would find interesting.


Here are two doggies belonging to Pete (KD2TCQ). Here's what he had to say about them...
"This is Bolt (Left) and Jäger (right).
They assist with morning brew check-ins and they REALLY enjoy when their walks and are tracked with APRS."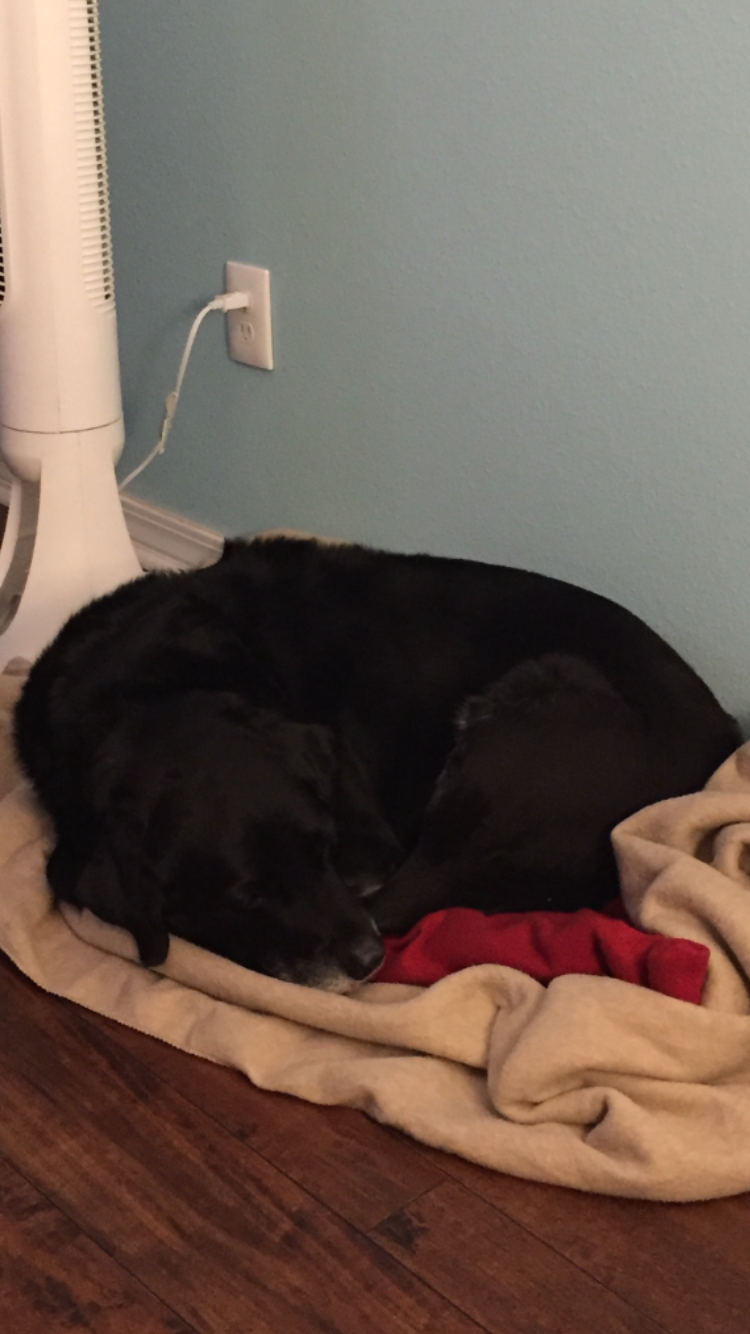 This doggie is Caleb's (KO4UYJ). His name is Lucky.


































---
UPCOMING ZOOM ROOM PRESENTATIONS - By Michael K2SHF

Thursday, February 3rd at 8PM ET - Wire Antenna Basics by Paul KB0p

Do you have knowledge on a subject that would be of interest to the group? Send Dick an email at wb2jpq(at)aol(dot)com letting him know that you'd like to present it to the group. It's always fun to learn new things, and we always enjoy a presentation and a little bit of show and tell. It doesn't need to be anything formal. It doesn't need to be a certain amount of time. Just show up on time and tell the group what you know about a particular subject. Currently we are looking for somebody with experience working amateur satellites to do a presentation on getting started with that aspect of the hobby. This is yet another way to get involved and give back to the ECR.

Is there a topic that interests you that you would like to learn more about? Let me know by sending an email to k2shf(at)arrl(dot)net and I'll make a note of it and see if we can find someone willing to teach us all about it.

---

MY QUIRKS - By Bob KB3SNM

From time to time we have fellow hams who use the over and out system. Please remember you can either be over or out, but not both. When you are over you are passing it back to the others to continue the conversation with you in it. When you are out you are concluding your participation in the conversation, thus you can not both be over and out at the same instant.


---
HAM LICENSE UPGRADE - By Michael K2SHF
Congratulations to KD2WFW, Jeff of Greene NY, for upgrading his license to Extra class. Jeff and Roger (KO4QMM) have been in fierce competition for several months now. This competition has always been a friendly one, and both amateurs have achieved their Extra class within 2 weeks of each other. It has been loads of fun watching these two, along with Ben (K8BWK), Dick (WB2JPQ), Garry (KB2TDT), and others, play HF in the Zoom Room on an almost daily basis. Keep it up guys!
---
FACILITATORS




Dick WB2JPQ




Henry WB4IVB




Emil WA2UPK




Bob KB3SNM




Tony W2KJV




Kevin VE3BZ




Paul W4END




David KB4FXC




Kevin KE7K




Joe KO4FRR




Mike K2CMT




Michael K2SHF




Steven K2EJ




Keynon KB5GLC




ECR ACCESS




IRLP 9050




AllStar 27339, 45192, 45225




Echolink 57780, 375103




DMR Brandmeister 3129973




DMR TGIF 9050




System Fusion 44444, 92805




DStar XLX892, XLX237




HamShack Hotline 94049





NETS




Tech Net




Tuesdays 8PM ET




Morning Brew


Mon-Fri 7AM ET
YACHT Youth Net
Wednesdays 8PM ET


WEBPAGE




http://eastcoastreflector.com





ZOOM ROOM




Open 24/7. All are welcome!




ID: 83929643320




Password: 193414




http://bit.ly/ecrdaily





MERCH SHOP




http://bit.ly/ecrshop





TECH NET LOG




http://bit.ly/ecrtechnet



YOUTUBE CHANNEL
http://bit.ly/ecrYouTube

Copyright 2022 East Coast Reflector
All Rights Reserved