March 14, 2022




MORNING BREW Q&A - By Michael K2SHF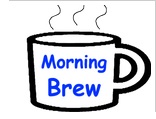 Thank you to all who checked in to the Morning Brew last week.

We asked the following questions. As always, only answers with a tally of 2 or more were included below. Thanks to Derby Dan (KD2VNU) for tallying the results after each net.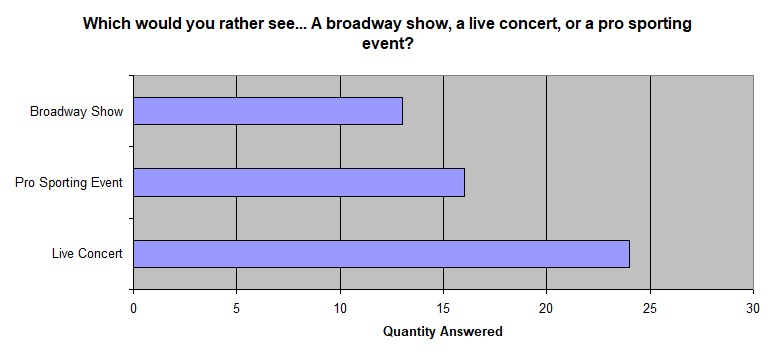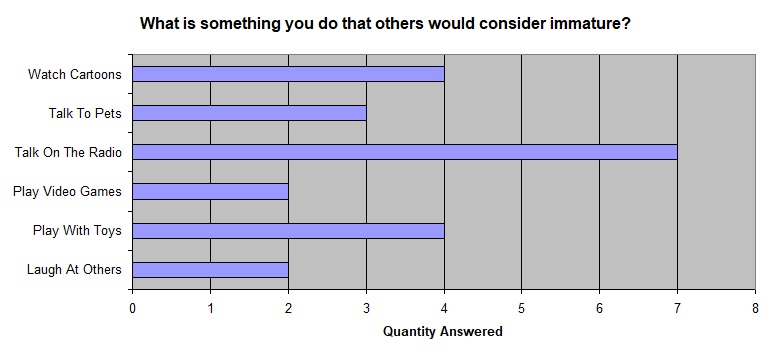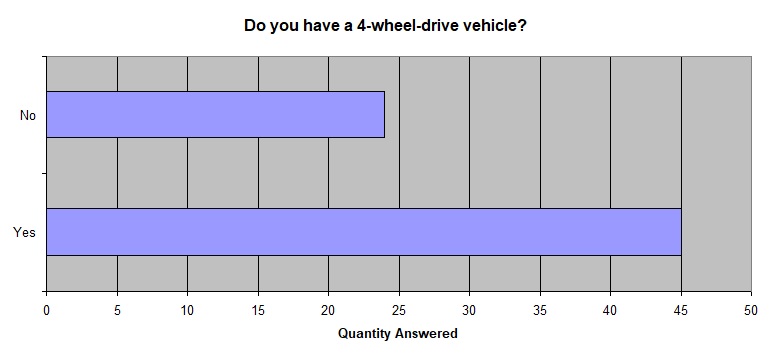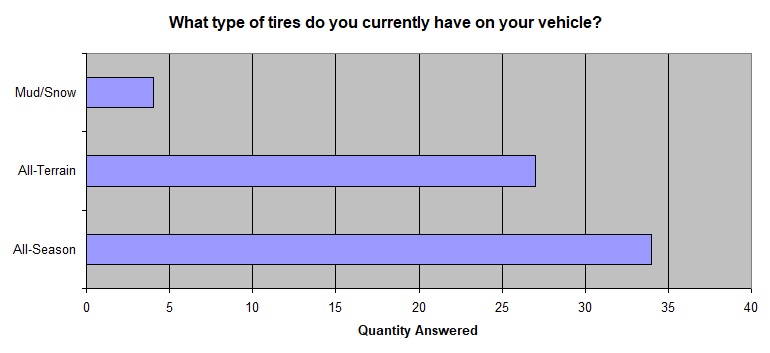 ---

ECR BIRTHDAYS


The following hams are celebrating a birthday this week. Happy Birthday to you all!

KE8STK, Gage of Toledo OH, has a birthday on Wednesday, March 16th
WE7CGI, Michael of Weeki Wachee FL, has a birthday on Thursday, March 17th
KA4RRM, Jim of Pembrook Pines FL, has a birthday on Friday, March 18th


---

ECR WELCOMES ITS NEWEST FACILITATOR - By Michael K2SHF


During our last facilitator meeting, Derby Dan, KD2VNU, was made our newest facilitator with a unanimous decision. Dan has done a lot behind the scenes for the ECR, including helping out with the Morning Brew and Tech Net, as well as monitoring the ECR on a daily basis and helping the users with audio and connection issues. Recently he has started hosting a half hour segment each day of the Morning Brew. Dan always helps me tally the results of the answers given during the same net for publication in this newsletter. Please join me in congratulating Derby Dan on this achievement.


---

INTRO TO RPT.CONF - By Pres W2PW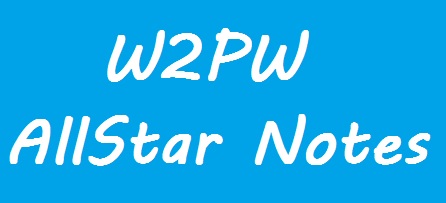 That rpt.conf file: Yikes! It's a monster! We will be discussing some aspects of it in many installments.

What IS it? It's a text file that defines many parameters. It's one of the vital files read by the Allstar system upon start, and also when you reload from the Asterisk CLI. It's important you reload after every change you make and save. This action is usually benign, it doesn't even disturb active connections, but it's also very important to back it up when you mess with it because an errant line can not-work, make the system unstable, and even break completely.

Here's how to back up:
At BASH shell prompt:
cd /etc/asterisk <ent>
cp rpt.conf rpt.conf.saved <ent>
If you already have rpt.conf.saved, then rename (MoVe) that:
mv rpt.conf.saved rpt.conf.saved1 <ent>
and so on. Then try again:
cp rpt.conf rpt.conf.saved <ent>

Here's how to reload:
At the Asterisk CLI, type 'reload <ent>' or in Supermon click the 'IAX/Rpt/DP RELOAD' button.

The HamVOIP rpt.conf file is fairly well documented but of course there can be some confusion. One thing I find odd is that comments seem to sometimes be preceding the line, sometimes next to it, and sometimes following it.

The way to have the system ignore a portion of the lines is to place a semicolon (;) in front or even in the middle of a line- thus you can have a valid line followed by a comment (description) which is ignored.

This is a parameter:
duplex=1

The same parameter with a comment following it:
duplex=1 ; used for simplex nodes- confusing huh
(only the stuff before the ';' is used, everything after is ignored until the next line)

Here is a parameter to be totally ignored, but kept for reference, not erased:
;duplex=1

Often what I do is comment an existing line with a semicolon so it is ignored, then copy it and put the modified line below.
;duplex=1
duplex=2
;duplex=3
;duplex=4
In that case only 'duplex=2' is used. 1, 3 and 4 are ignored. Rememeber everything after ';' is totally ignored, even/especially if it is in the front of the line. I highly recommend copy-paste rather than re-typing. There are cases where a space is critical, and of course spelling is ruthlessly unforgiving.

By the way, if you have
duplex=1
duplex=2
duplex=3
the LAST one (3) is used, usually, but to be safe comment (;) the ones you don't want.

If you comment your changes, you can find and undo what you broke.

Next week we'll talk about changing a few things. Meanwhile, cp (CoPy) your rpt.conf and glance over the file using WinSCP or your favorite Linux editor.


---

AXIOM PRIVATE ASTRONAUT MISSION CREW WILL CONDUCT ARISS SCHOOL CONTACTS
Taken from The ARRL Letter dated March 10, 2022

Amateur Radio on the International Space Station (ARISS-USA) has announced that two crew members scheduled to fly on Axiom Mission-1 (Ax-1) -- the first private astronaut mission to the International Space Station (ISS) -- will carry out amateur radio contacts with six schools while in space. The Ax-1 mission is currently set to launch from Florida on March 30 via a SpaceX Falcon 9 launcher, and the crew will spend 10 days in orbit on board the ISS. Ax-1 crew members Mark Pathy, KO4WFH, from Canada, and Eytan Stibbe, 4Z9SPC, from Israel, will carry out the contacts. ARISS has trained both crew members in the use of the ARISS radio system in the ISS Columbus module.

As part of the "Rakia" mission, Stibbe will use ARISS facilities on board the ISS to answer questions from middle school and high school students in Israel. Forty classes are expected to participate, and in the weeks preceding the launch, the students will learn a bit about the theory and practice of radio communication.

Pathy, whose personal mission theme is "caring for people and the planet," will connect with elementary and high schoolers across Canada from the ISS. Pathy will answer student-developed questions that range from how his body has reacted to being in space to handling everyday tasks in zero gravity, as well as "thoughtful questions around the state of our planet."

"The long-held dream of private missions to stations in space becomes a reality on Ax-1," said Frank Bauer, KA3HDO, Executive Director of ARISS-USA and Chair of ARISS International. "ARISS is proud to collaborate with Axiom Space, Mark Pathy, and Eytan Stibbe on this flight and support the Ax-1 crew members through amateur radio contacts that will inspire, engage, and educate school students in science, technology, engineering, arts, and math (STEAM) topics."

Axiom Mission 1 astronauts (L - R) Larry Connor; Michael López-Alegría, ex-KE5GTK; Mark Pathy, KO4WFH, and Eytan Stibbe, 4Z9SPC. The astronauts cleared medical evaluations and are approved by NASA and its international partners for Axiom Space's first private astronaut mission to the International Space Station. [Axiom Space photo]

Mary Lynne Dittmar, Executive Vice President of Government Operations and Strategic Communications for Axiom Space, said, "For years, ARISS and its programs have inspired students across the globe to pursue interests in science, technology, engineering, and math, and we are pleased that Ax-1 will join the list of missions that have contributed to this important educational work."

The Ax-1 mission includes an international crew of four, with Axiom's Michael López-Alegría, ex-KE5GTK, a former NASA astronaut and now an Axiom Vice President. López -Alegría will serve as mission commander. The fourth crew member, Larry Connor, will serve as the pilot.

"The goal for the Ax-1 crew is to set a standard for all future private astronaut missions in terms of our preparation and professionalism," López-Alegría said in a NASA news release.

Down the road, Axiom will build modules that will attach to the ISS. Axiom will fly its own Hub One space station in the future. Read an expanded version.


---

ANNUAL ARMED FORCES DAY CROSS-BAND EXERCISE SET FOR MAY 14
Taken from The ARRL Letter dated March 10, 2022

The 2022 running of the Armed Forces Day (AFD) Cross-Band exercise will be held on May 14, 1300 - 2200 UTC. A complete list of participating stations, modes, frequencies, times, and other details will be announced on April 1. The event is open to all radio amateurs. Armed Forces Day is May 21, but the AFD Cross-band Military-Amateur Radio event traditionally takes place 1 week earlier in order to avoid conflicting with Dayton Hamvention®. During the exercise, radio amateurs listen for stations on military operating frequencies and transmit on frequencies in adjacent amateur bands.

Military and amateur stations have taken part in this event for more than 50 years. It's an exercise scenario, designed to include ham radio and government radio operators alike.

Per previous announcements: "The AFD Cross-band Test is a unique opportunity to test two-way communications between military communicators and radio stations in the Amateur Radio Service, as authorized in 47 CFR 97.111. These tests provide opportunities and challenges for radio operators to demonstrate individual technical skills in a tightly controlled exercise scenario that does not impact any public or private communications."

Military stations in various locations will transmit on selected military frequencies and announce the specific ham band frequencies they are monitoring.

An AFD message will be transmitted utilizing the Military Standard (MIL-STD) serial PSK waveform (M110) followed by MIL-STD Wide Shift FSK (850 Hz RTTY), as described in MIL-STD 188-110A/B. The AFD message will also be sent in CW and RTTY.

Full details will be released on April 1.


---

WE NEED ARTICLES! - By Michael K2SHF

If you have anything you would like to write about, please send it to me at k2shf(at)arrl(dot)net so that I may publish it in the newsletter. Without your articles, we have no newsletter. Thanks.