March 21, 2022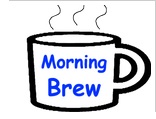 MORNING BREW Q&A - By Michael K2SHF

Thank you to all who checked in to the Morning Brew. The following are answers to some of our recent daily questions.

We asked the following questions. As always, only answers with a tally of 2 or more were included below. Thanks to Derby Dan (KD2VNU) for his hard work in logging the answers and tallying the results after each net.

Q: Describe yourself in one word.
A: Complex 4 | Retired 3 | Relaxed 2 | Happy 2 | Curious 2 | Tinker 2 | Satisfied 2 | Blessed 2

Q: How old are you..... mentally?
A: 11-20 [15] | 21-30 [7] | 31-40 [4] | 41-50 [2] | 100+ [2]


---

ECR BIRTHDAYS

The following hams are celebrating a birthday over the next two weeks. Happy Birthday to you all!

K2EJ - Steven - Abingdon, MD - 3/25
KO4PPD - Nick - Clermont, FL - 3/25
KC2LEF - Ray - Getzville, NY - 3/25
KD2UGQ - Mike - Shirley, NY - 3/26
W4HKL - Steve - Maynardville, TN - 3/27
KO4DXQ - Bob - Soddy Daisy, TN - 3/29
WB2UKO - Joe - Punta Gorta, FL - 3/31
KB3VPK - Mary - Easton, PA - 4/1

Would you like your birthday recognized in the Newsletter and on the air during the Tech Net? Just send an email to Michael, K2SHF, with your callsign and birthdate. Your birthday will then be added to our spreadsheet.


---

EAST COAST REFLECTOR 40 METER HF NET - By Tom KE3GK

We have a 40 meter HF net every Saturday at 9:00am ET on 7.245 plus or minus.

We are also in the ECR Zoom room at the same time as the net is going.

This is a controlled, but relaxed net with no specific questions or topics.

Please join us this coming Saturday.


---

NEW ECR NET RUN BY YOUTH - By Dan KD2VNU

Please join us this Friday, March 24th at 2PM ET for the first ECR net run entirely by youth. For several weeks now, Lucca KD2YHZ and Aiden KD2YFO have been co-hosting the 2nd Cup. These two young men have exceeded our expectations and have provided a friendly atmosphere for folks on the 2nd Cup from 9-10AM ET. Joining them last week was Damian KD2ZGC, who gave Net Control duties a try and really got his feet wet. These three boys have done a fine job, and we are hoping more youth will be joining them in the future. Let's all support the youth and take a few moments to check in to their first Youth Net on the ECR this Friday at 2PM ET.


---

YACHT NEWS for March 18, 2023 - By Ed KG8CX

Young Amateurs Communications Ham Team K8KDZ
Connecting Young Hams, Creating Friendships, Expanding the Voice of Youth in Ham Radio
Inspiring Youth with Enjoyment & Technology of Ham Radio
--------------------
Website https://qsl.net/yacht-arc/home.html



NET REVIEW...

Excellent youth net. Checking in were 2W0KYH, KK7GNL, N8RCL, N8APR, K8ERR 3rd party youth-Seth, Nathan, Kaylie, KC3OTG, KN6ULC, KJ7AGQ, KQ4CCE, KN4VKY, KN4VKX, NC8R, K0NH along with others which totaled 24 audio connections.



CHAT SESSIONS...

Monday: Following youth stations on board--KJ7AGQ, KF0GVX, N8RCL, KF0JFQ, KC3RAP, N8APR. Also riding along were K5NO, KC3CDU, ZL3DUG. KD2ZDY.
Tuesday: 7 check-ins including youth ops: N8RCL, KJ7AGQ, KQ4AKR, KF0JFQ, NC8R also K5NO.
I will probably not be available for Wed. chat session as I will be speaking to our final ham radio class about the YACHT program. We have 3 youth in the group and if they are successful in passing next week, they may be interested in our program. It appears that Andrew N8APR will run the chat session this evening. I will be a VE at next Wed. test session so will need a sub N.C. then as well.



ONE VOICE CHILDEN'S CHOIR...

This link covers almost 12 hours of their outstanding music with picturesque backgrounds that the children sing from. Select several songs each viewing session. They are truly special https://youtu.be/rQ_DyQTGVXQ
You will enjoy the 2nd song "Kiss the Girl" These kids are a wonderful group and a treat to watch and listen to. I love their singing. Let me know if you do as well.



NEW MEMBER...

Our newest youth member is James KK7GNL age 10 from Boise, ID http://www.qrz.com/db/kk7gnl His photo was in last week's newsletter along with his Dad. He just upgraded to General class. Welcome aboard the YACHT team.



SPOTLIGHT ON...

Grace KE8RJU. Notice her satellite grid square map http://www.qrz.com/db/ke8rju



DECLAN PHILLIPS...

One of our most ardent supporters, 2W0KYH (Kind Young Ham) He heads up our Sat. youth net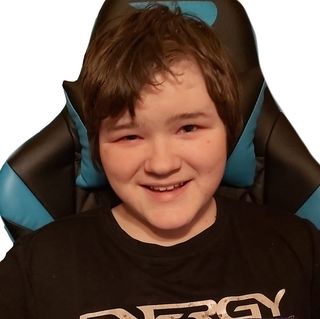 DANVILLE SCOUTING PODCAST...

Listen to Sharon Smith KC3PMV, Abbi's mom. What a great program she has helped to establish in Danville, PA. https://www.youtube.com/watch?v=goLt8USZVJU



RARE DX WITHOUT GOING BROKE...

[link]



REMOTE HAM RADIO...

Many of our youth members use RHR and work the world. For youth under age 25, air time is free. Check out the Youth video and section https://www.remotehamradio.com/#world-class-stations



SOLAR CYCLE INTERACTIVE CHART...

This showed up on Facebook
The next 5 years or so is looking good for this hobby! Already looking better than predicted. https://www.swpc.noaa.gov/products/solar-cycle-progression



YOUNG BOY WITH A GREAT PROJECT...

Alex is only 12 but watch this short video https://www.facebook.com/watch?v=2409283895915149

73, Ed KG8CX, YACHT co-founder Happy St. Patricks Day


---

HOW CAN

YOU

HELP OUT WITH THE NEWSLETTER?

If you have any interest in giving us a hand, please send an email to K2SHF. Send us links, articles, pictures, anything really. And if you have knowledge in a subject that you think our readers would find interesting, perhaps you could write some articles. "This is a team effort".