June 2023

---

ECR BIRTHDAY GREETINGS

Below is a list of our June birthdays.

KA8BYU Roy from Blasdell NY, has a birthday on June 2nd
KD2UZT Ken from Massapequa NY, has a birthday on June 6th
KD2ETG Leo from Buffalo NY, has a birthday on June 12th
KB3SNM Bob from Spring Grove PA, has a birthday on June 16th
KO4FRR Joe from Sorrento FL, has a birthday on June 20th
KN4VF Jean from Clermont FL, has a birthday on June 22th
WB4IVB Henry from Corbin KY, has a birthday on June 24th
KE8OTG Larry from Ida MI, has a birthday on June 24th
KB2TDT Garry from Hamburg NY, has a birthday on June 26th
WA5AIR Charlie from Montgomery TX, has a birthday on June 26th
VE3WCF Charlie from Ontario Canada, has a birthday on June 27th
KE0GKF Jeff from Bellevue NE, has a birthday on June 29th
K2AWS Alan from Seminole FL, has a birthday on June 30th

Would you like your birthday recognized in the Newsletter and on the air during the Tech Net? Just send an email to Michael, K2SHF, with your callsign and birthdate. Your birthday will then be added to our spreadsheet.


---

GEAR UP FOR 2023 ARRL FIELD DAY!
Taken from The ARRL Letter dated June 1, 2023

2023 ARRL Field Day is just 3 weeks away, on June 24 - 25. It's the most popular on-the-air event held annually in the US and Canada.

More than 40,000 hams throughout North America set up temporary transmitting stations in public places to demonstrate ham radio's science, skill, and service to our communities and our nation. It combines public service, emergency preparedness, community outreach, and technical skills, all in a single event. Field Day has been an annual event since 1933.

There is still time to get ready for Field Day, and all you'll need to participate can be found on ARRL's Field Day web page. You can also join the ARRL Field Day Facebook Group, which is a great place to share your plans, tips, and tricks for a successful Field Day. Remember, when posting content from Field Day, be sure to include #ARRLFD on all social media posts to receive 100 bonus points!

Field Day is ham radio's open house. It can be a picnic, a campout, a way to practice for emergencies, an informal contest, and most of all, it's fun! It's a time when many aspects of amateur radio come together to highlight the many roles the hobby offers.

While some treat it as a contest, other groups use the opportunity to practice their emergency response capabilities. It's an excellent opportunity to demonstrate how amateur radio might serve in an emergency, as well as how in can help the general public with special events. For many clubs, ARRL Field Day is highlights on their calendar.

Field Day is open to all amateurs in the areas covered by the ARRL/RAC Field Organizations and countries within IARU Region 2. DX stations residing in other regions may be contacted for credit and may submit entries as check logs.

The main focus of Field Day is to contact as many stations as possible on the 160-, 80-, 40-, 20-, 15-, and 10-meter HF bands, all bands on 50 MHz and above, and to learn to operate in abnormal situations in less-than-optimal conditions.

Remember to check out arrl.org/field-day for the official rules. To find a participating amateur radio club in your area, use the Field Day Locator. Also, gear up for the big weekend with official merch from ARRL.


---

EAST COAST REFLECTOR 40 METER HF NET - By Tom KE3GK

We have a 40 meter HF net every Saturday at 9:00am ET on 7245 KHz. We are also in the ECR Zoom Room at the same time as the net is going. This is a controlled, but relaxed net with no specific questions or topics. Please join us this coming Saturday.


---

EAST COAST REFLECTOR 20 METER NET

Please join us every Tuesday at 10AM ET on 14.317 as Roger KO4QMM hosts this net. If you can, come in the Zoom Room during the net to enhance your experience. Come have some fun with us!


---

ECR YOUTH NET - By Dan KD2VNU

Please join us on Fridays at 7PM ET for the East Coast Reflector Youth Net. Your hosts are Lucca KD2YHZ, his brother Aiden KD2YFO, and Damian KD2ZGC. They always come up with an interesting question for all people checking in to answer. If you have any youth that are not yet hams, let them check-in with you as 3rd party!


---

NEW NET ON THE ECR - By Tom KE3GK

There's a new net in town. It's a pop-up net in the wee hours of the night called the Night Owl Net which generally begins somewhere between 1am-3am ET. This net is more of a discussion which is loosely moderated. So if you happen to be awake during those hours, tune in to the East Coast Reflector.


---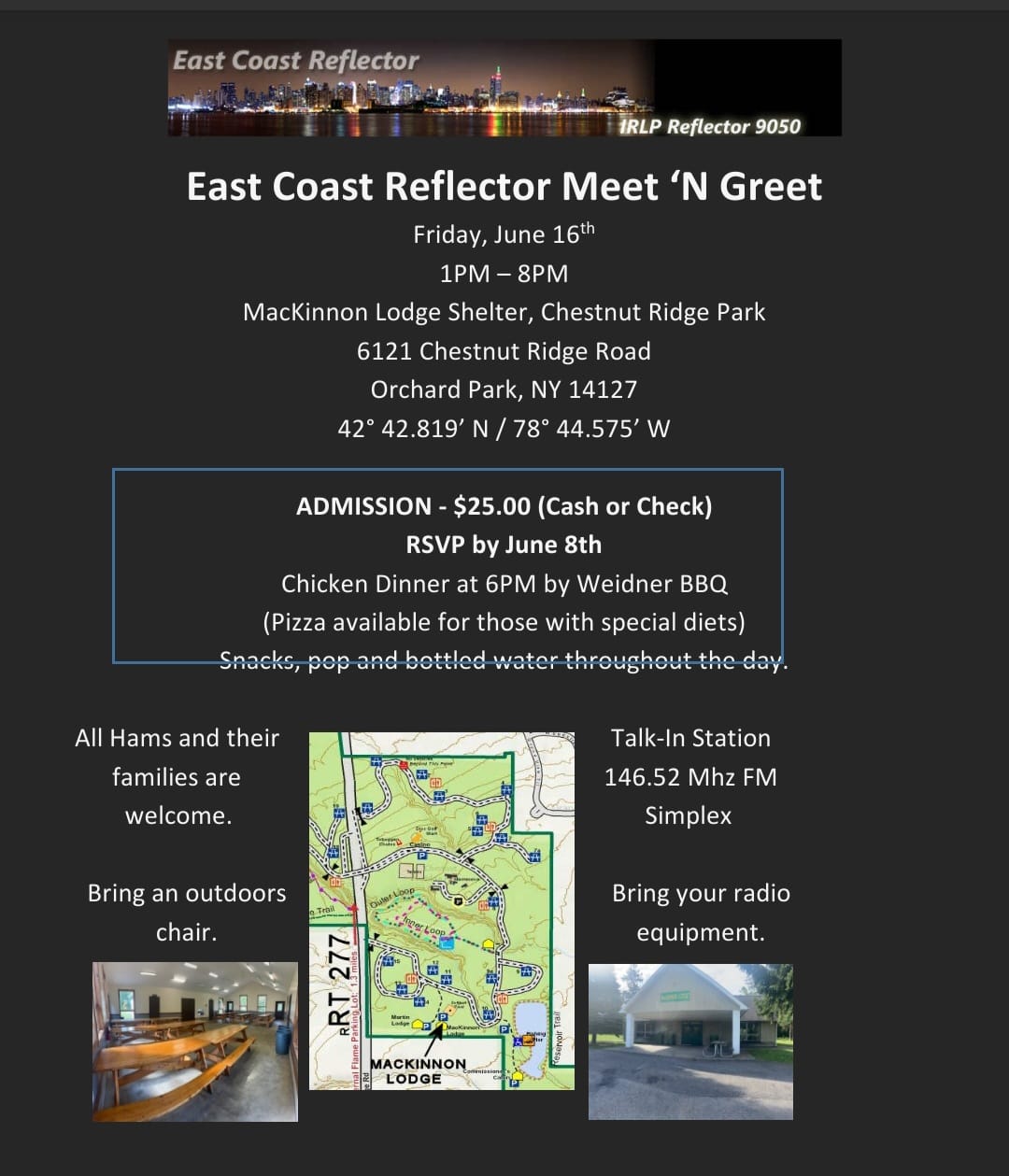 ---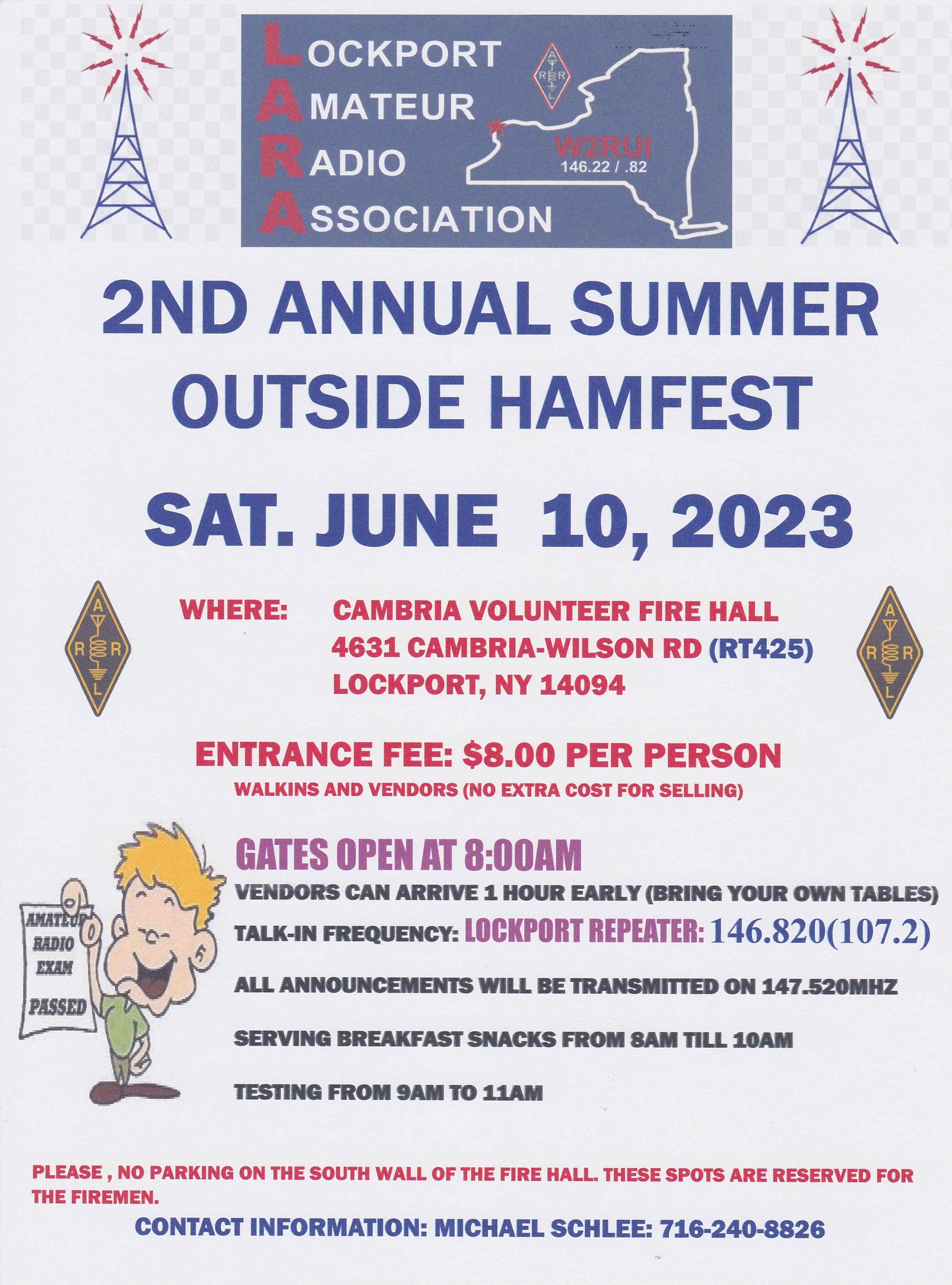 ---

RECENT YACHT NEWS ARTICLES - By Ed KG8CX

Young Amateurs Communications Ham Team K8KDZ
Connecting Young Hams, Creating Friendships, Expanding the Voice of Youth in Ham Radio
Inspiring Youth with Enjoyment & Technology of Ham Radio
--------------------
Website https://qsl.net/yacht-arc/home.html



GENERAL CLASS EXAM UPDATES...

From ARRL https://www.facebook.com/photo/?fbid=631654222330229&set=a.626049679557350
New exam starts July 1



KE8LQR VIDEO INTERVIEW...

This was made at the Orlando Hamcation in February https://youtu.be/6V_RP8WuJfg



MORE GREAT THINGS ABOUT HAM RADIO...

11. Opportunity to do interesting things you might not otherwise do 12. Opportunity to expand your knowledge of geography 13. Opportunity to expand your knowledge of earth and space science 14. Practical uses for high school math 15. Practical uses for high school physics. 16. A good way to practice a foreign language 17. A good way to keep in touch with faraway family and relatives 18. A good way to get driving directions when visiting someplace new (with or without GPS) 19. A good way to find places to eat when visiting someplace new (with or without GPZ) 20. Finding "non-touristy" off-the-beaten-path places to stay, eat, visit.



6 YEAR OLD HAM VIDEO...

This YL appeared on the Dave Letterman show in '92. You'll love it https://youtu.be/8XGb1d8sjco

73, Ed Engleman KG8CX

http://yachthams.webstarts.com/index.html
http://w8pif.webstarts.com/index.html
http://www.qrz.com/db/k8kdz