September 2023




FALL IS CREEPING UP - By Michael K2SHF

Hello boys and girls. I hope September finds you all in good health and good spirits. It's time to start stocking up on candy and get those Halloween decorations out. And watch out for those skeletons and fake spiders that will soon be popping up along the neighborhoods.

We are always looking for people to do presentations in our Zoom Room on Thursday evenings. Perhaps you have an abundance of knowledge on a particular amateur radio related topic. We would love to learn from you! Send an email to Dick WB2JPQ. He is good on QRZ.

And start thinking about HamCation in Orlando FL in February. If you book flights and hotels now, you should be able to get cheaper rates. We always do a Meet & Greet at the show and 2024 will be no different. Visit hamcation.com for more information.

73 de K2SHF


---

ECR BIRTHDAY GREETINGS

Below is the list of our September birthdays. Happy Birthday to you all!


Would you like your birthday recognized in the Newsletter and on the air during the Tech Net? Just send an email to Michael, K2SHF, with your callsign and birthdate. Your birthday will then be added to our spreadsheet.


---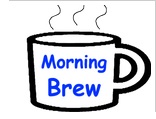 MORNING BREW QUESTIONS AND ANSWERS

Below are a few of the questions we asked on the Morning Brew over the past month along with the number of people that gave each answer. Only answers with a quantity of 2 or more were counted.

Q: Do you prefer dark chocolate, milk chocolate, or white chocolate?
A: Dark 28 | Milk 22 | White 7 | Any 2 | None 3

Q: Do you prefer beef or turkey burgers?
A: Beef 64 | Turkey 7

Q: Do you have a push mower or a ride-on mower?
A: Push Mower 27 | Ride-On Mower 13 | Both 8 | None 13

Q: In the shower, do you use liquid or bar soap?
A: Bar 34 | Liquid 18 | Both 5

Q: In the bedroom, do you prefer carpeting or flooring?
A: Flooring 34 | Carpeting 26

Join us for the Morning Brew Monday-Friday (except holidays) at 7-9AM ET on the ECR.


---

FREE, ZOOM TECHNICIAN LICENSING COURSE STARTING SEPTEMBER 7TH - By Rol Anders K3RA

A free, weekly, live, Amateur Radio Technician Class Licensing course on Zoom will begin on Thursday, Sept 7, and will run through Thursday, October 19 (7 sessions). The three-hour sessions will start at 6:30 PM Eastern Time. These are the classes that we have been holding for years sponsored by the National Electronics Museum. Please publicize this with anyone you know that you think would be interested. Those wishing to sign up should email me at roland.anders@comcast.net.



---

RECENT YACHT NEWS ARTICLES - By Ed KG8CX

Young Amateurs Communications Ham Team K8KDZ
Connecting Young Hams, Creating Friendships, Expanding the Voice of Youth in Ham Radio
Inspiring Youth with Enjoyment & Technology of Ham Radio
--------------------
Website https://qsl.net/yacht-arc/home.html



QRZ STORY ON YOUTH & KE8LQR...

This link has a great video interview with Katie following her time with the Youth DX-pedition at K3LR. YACHT is mentioned several times [link]



13 COLONIES AWARD...

Congratulations to Walker KC3RAP for his well earned certificate.



NEWSLINE YOUNG HAM OF THE YEAR...

Congratulations to Kees W0AAE, YACHT member for this wonderful honor https://www.arnewsline.org/2023-yhoty
His QRZ page is http://www.qrz.com/db/w0aae

73, Ed Engleman KG8CX

http://yachthams.webstarts.com/index.html
http://w8pif.webstarts.com/index.html
http://www.qrz.com/db/k8kdz